MORE PROPERTIES LISTED AND SOLD BY KELLY CROWLEY...
---
MARKET REPORTS - click to review

Don't See Your Town?
​Send Me an Email To Receive your Report!

...Start Saving!

Inspect your roof and replace any damaged or missing roof shingles.
Make sure gutters and downspouts are free of leaves and debris.
Consider a fresh coat of paint or sealer on your deck.
On a windy day, close your windows and feel for air leaks.
Seal any leaks with rope caulk.
Install weather stripping on the sides or bottoms of any leaky doors.
Insulate exposed plumbing
Remove leaves or debris from your air conditioner's condensing unit, cover for winter.
If you haven't had your fireplace chimney cleaned in a few years, hire a professional chimney sweep.​

If you need a recommendation for local professionals who can perform this or any other work around your home, I can help!

---
"Kelly was our realtor in our most recent home purchase. She was knowledgeable, helpful, responsive and easy to work with. When we encountered obstacles in the process, Kelly went above and beyond to keep the process going. We would highly recommend Kelly to any potential home buyer or seller.." T. Oliveria, Attleboro, MA
Powered by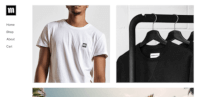 Create your own unique website with customizable templates.